FCA Launches Sandbox for Products Validating ESG Disclosure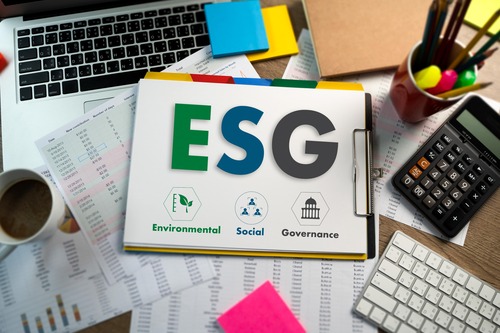 Earlier this year 28 organisations took part in the first digital sandbox pilot for businesses wanting to test and develop new products in the area of environmental, social, and governance data and disclosure. FT Adviser's article gives insight on the second phase which has just been launched by the FCA.
'The Financial Conduct Authority is running a second phase of its digital sandbox with The City of London Corporation, focusing on firms developing tools around ESG disclosure.
In an update today (September 6), the FCA said applications were now open for businesses wanting to test and develop new products in the area of environmental, social, and governance data and disclosure. It said 28 organisations had taken part in the first digital sandbox pilot, which focused on the development of new products and solutions within financial services. Its second phase of the initiative will now focus on sustainability, with a view to accelerating innovation around specific market challenges such as defining ESG criteria and greenwashing.
The FCA wants to hear how technology can enable a more transparent disclosure and reporting on sustainability, especially around corporate assets and their supply chains, as well as how it can be used to automate the assurance of a listed issuer's ESG data and validation of its ESG-labelled corporate bonds. It will also look to address how technology can help consumers understand the ESG characteristics of the products and providers they engage with, as well as provide visibility around alternatives aligned with their needs and preferences.
The FCA said: "We're looking for innovative individuals or firms that would benefit from access to the digital sandbox to develop and demonstrate the value of their solutions."
Applications for the digital sandbox sustainability cohort are open until October 11, 2021.
Applications will be assessed on whether they are a 'genuine innovation'; 'in scope' in terms of addressing the UK financial services market and ESG; in need of FCA guidance; and whether they have a 'credible testing plan'. This latest sustainability cohort comes as earlier this year, the FCA championed the UK's green approach to rebuilding the economy after the pandemic.
Speaking at the Pimfa Virtual Fest V2 in March, Alexander Smith, Head of Department for strategic and cross-cutting policy at the FCA, said adopting a green approach is especially important in 2021 when the UK will host the G7 summit this summer and Cop26 in November.
In June, the City watchdog also announced plans to introduce climate-related financial disclosure rules for pension providers, asset managers and life insurers, as part of a move which will see it align with government action in this area.
Meanwhile the government has created a working group to help it create a green taxonomy in the UK.
The taxonomy will be the UK's version of the EU's regulation on sustainability disclosures in the financial sector, known as SFDR, which came into effect on March 10 but was not implemented in the UK.'
Source: FT Adviser - https://www.ftadviser.com/regulation/2021/09/06/fc...